Bakku X PUG: art (and design) at the service of urban planning and the community
15.11.22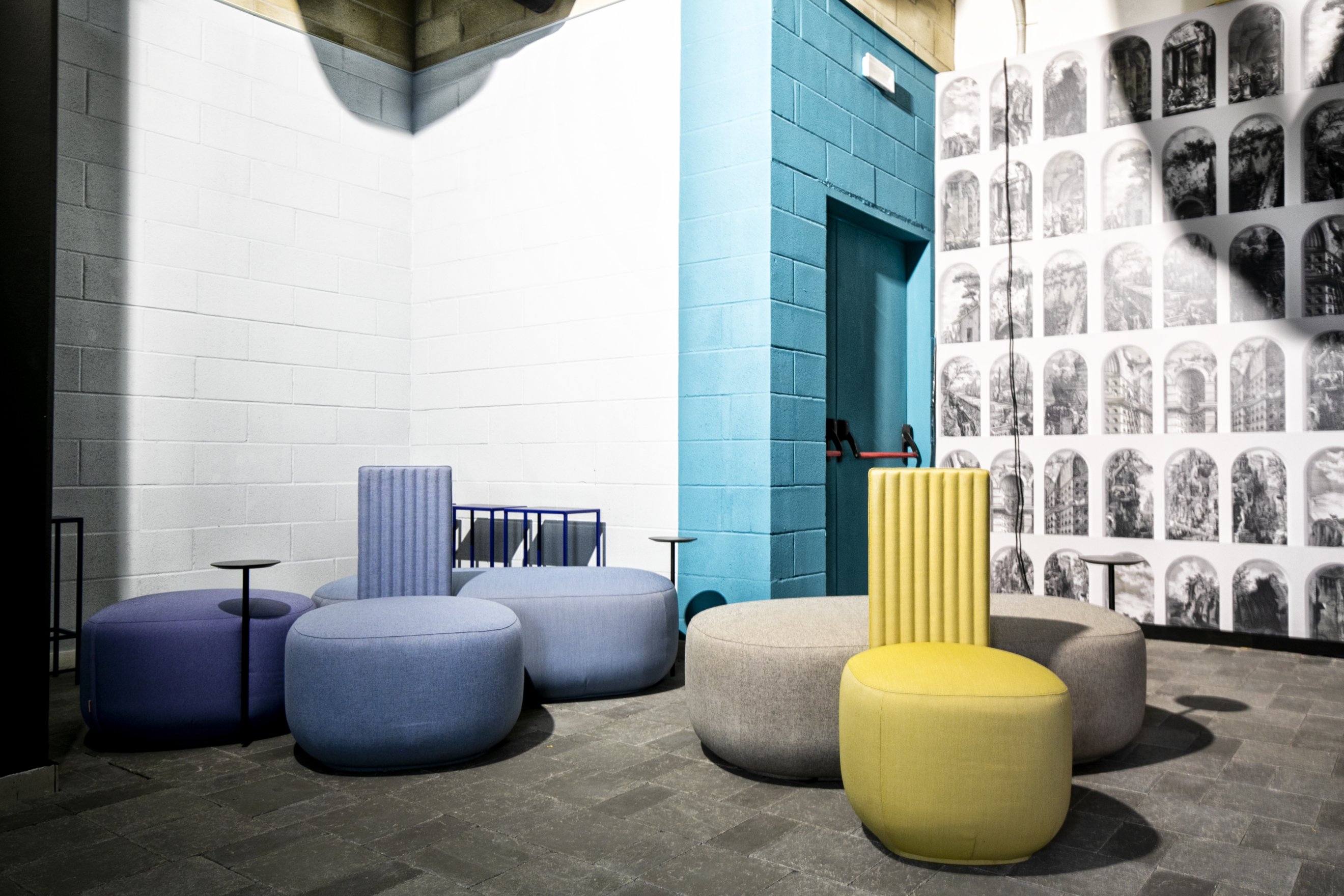 The playful character of the Bakku poufs designed by Margherita Rui meets the innovative approach of the exhibition PUG – Territorio, Arte, Cultura: an art project organized by Comune di Carpi and the Unione delle Terre D'Argine, curated by Associazione Culturale Appenappena with Concentrico Art and in collaboration with arteficiO studio, to bring the community closer to the new General Urban Plan of the Terre D'Argine Union. The original layout, created to involve citizens in a topic as important as it is difficult to access, displays the tables illustrating the strategies of the Plan alongside creative, performative and site specific interventions. The protagonists are the artists Alex Dorici (Switzerland), Andrea Saltini (Carpi), Naresh Ran Ruotolo (Florence), together with the theater company Gli Omini of Pistoia.
The Bakku poufs welcome guests and visitors to the lounge area in fluid, colorful and informal relaxation areas in counterpoint to the works of art.
The Mostra PUG – Territorio Arte Cultura is on display until 27 November in Carpi, in the former covered market in piazzale Ramazzini.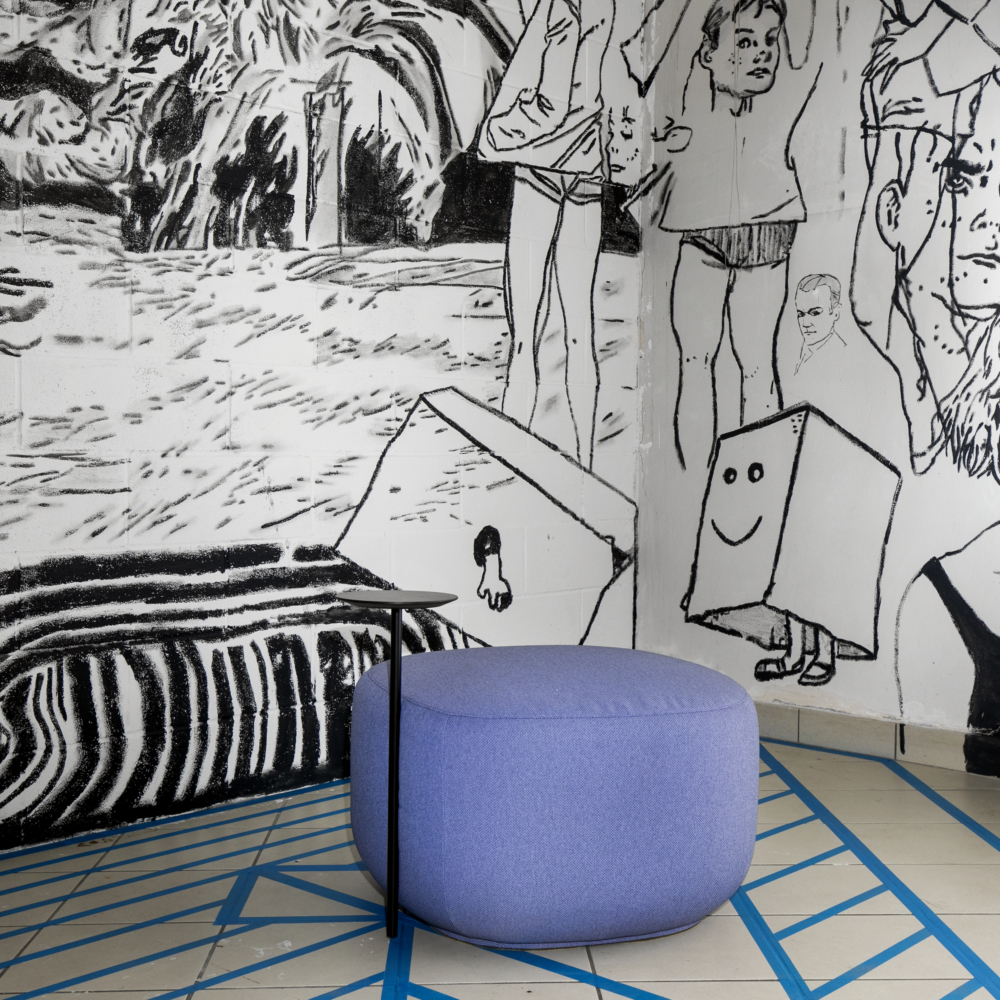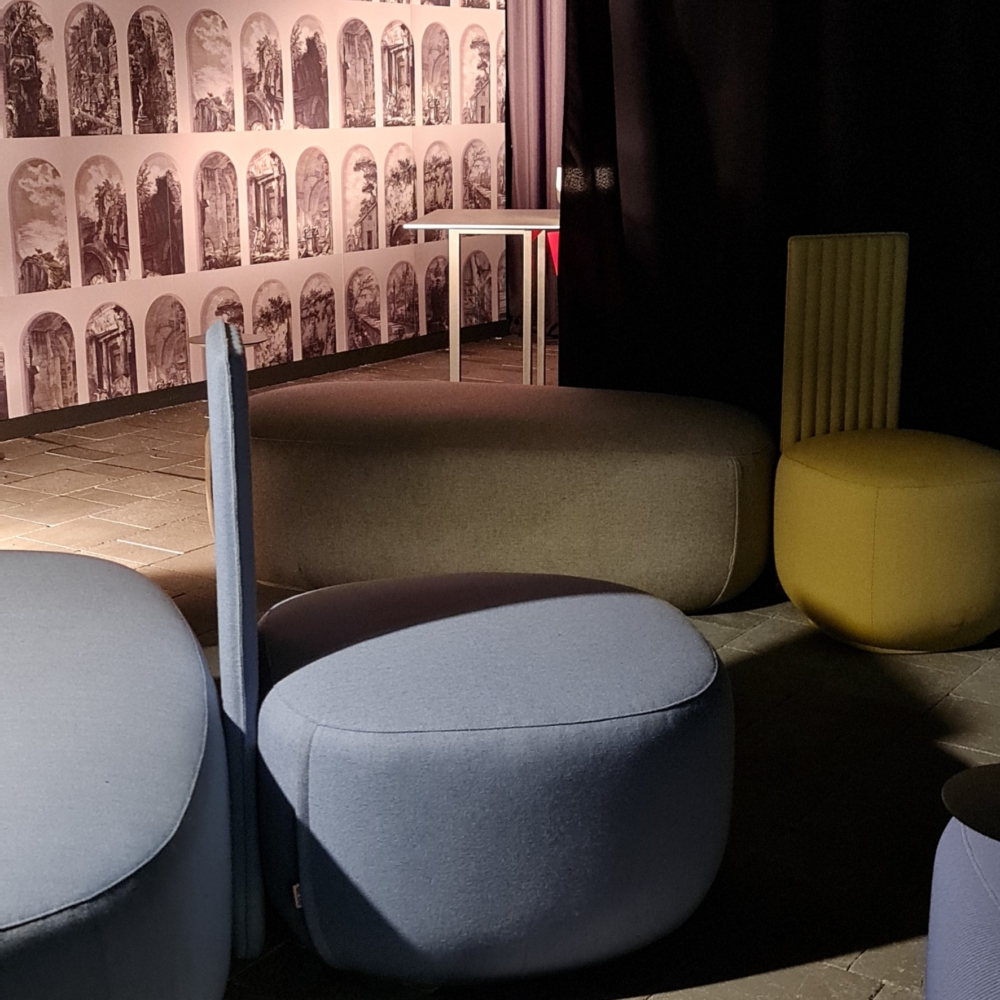 return to news