ingenuity and comfort
The various technical features of this operative model have been designed to offer the best possible strength and ergonomic performance.
in a multitude of colours
The mesh backrest can be a separate colour, with eight to choose from, and is height adjustable. Lumbar support can be included on request. The visitor version comes with a stackable chromed cantilever base.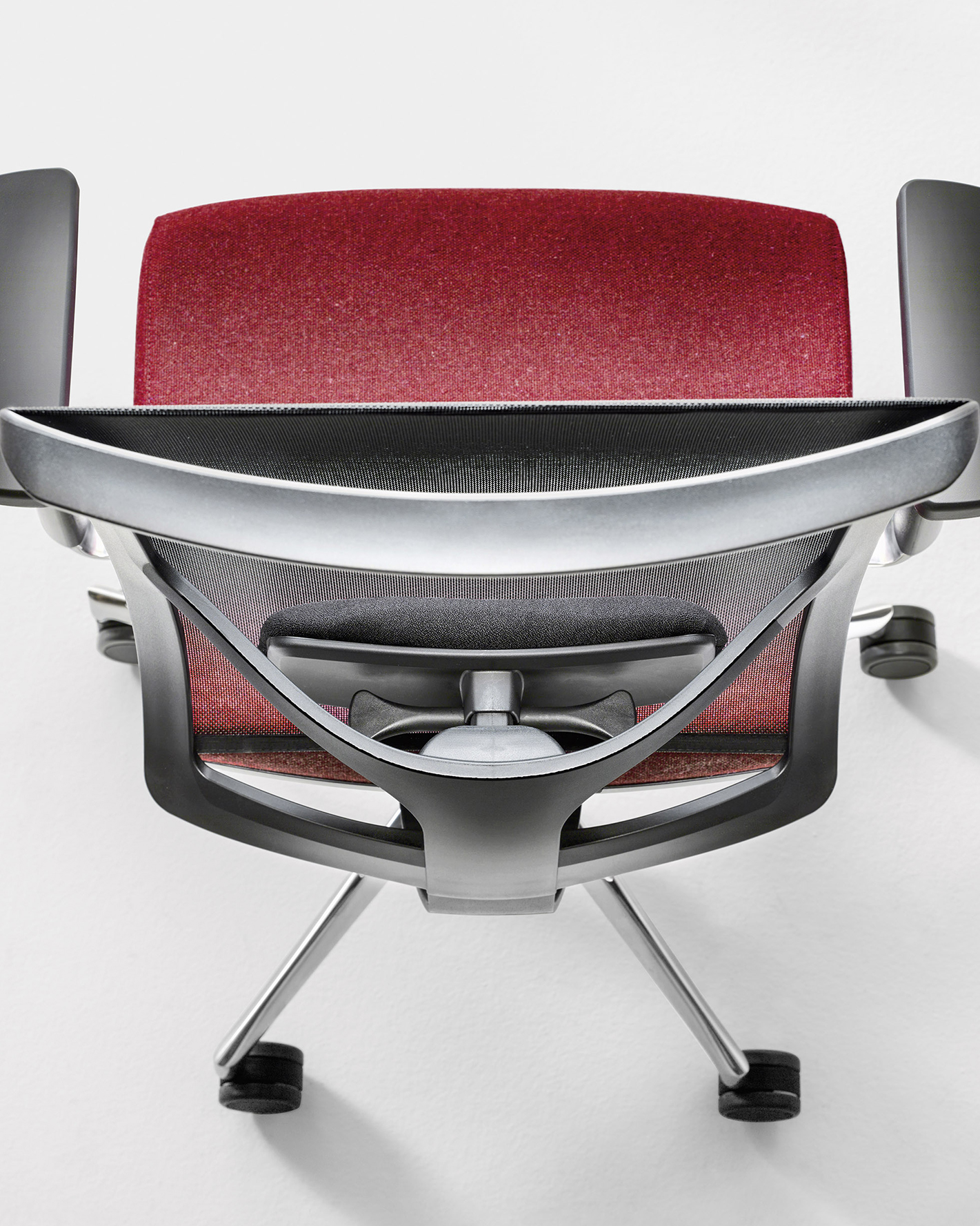 in mesh with headrest without lumbar support
1D, 2D and 4D adjustable armrests
1D, 2D and 4D adjustable armrests
height-adjustable backrest
in mesh without lumbar support
1D, 2D and 4D adjustable armrests
1D, 2D and 4D adjustable armrests
height-adjustable backrest
in mesh with headrest and lumbar support
1D, 2D and 4D adjustable armrests
1D, 2D and 4D adjustable armrests
height-adjustable backrest
depth-adjustable lumbar support
in mesh with lumbar support
1D, 2D and 4D adjustable armrests
1D, 2D and 4D adjustable armrests
height-adjustable backrest
depth-adjustable lumbar support