an ergonomic armchair
A high-performance ergonomic chair with multiple technical features to give the ultimate in customisability.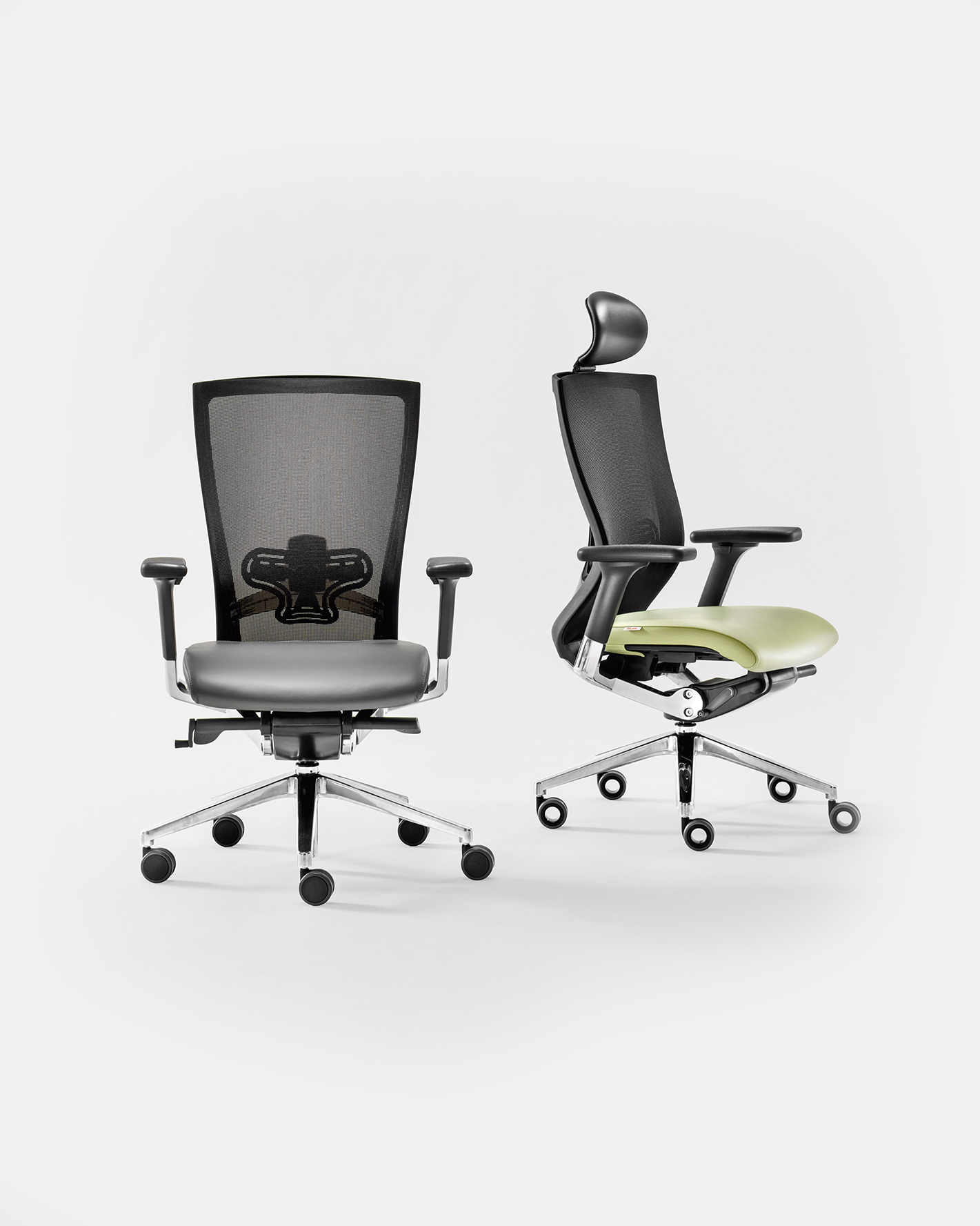 with adjustable supports
Available with a black mesh backrest, polished aluminium inserts and sliding seat adjustment, with or without headrest. The lumbar support is height and depth-adjustable, and the armrests are 3D adjustable.
with headrest
height and orientation adjustable padded headrest
positive tilt action and Sliding seat
height and depth adjustable lumbar support
without headrest
positive tilt action and Sliding seat
height and depth adjustable lumbar support