Workspace Index Dubai & Workspace Expo Paris
20.05.22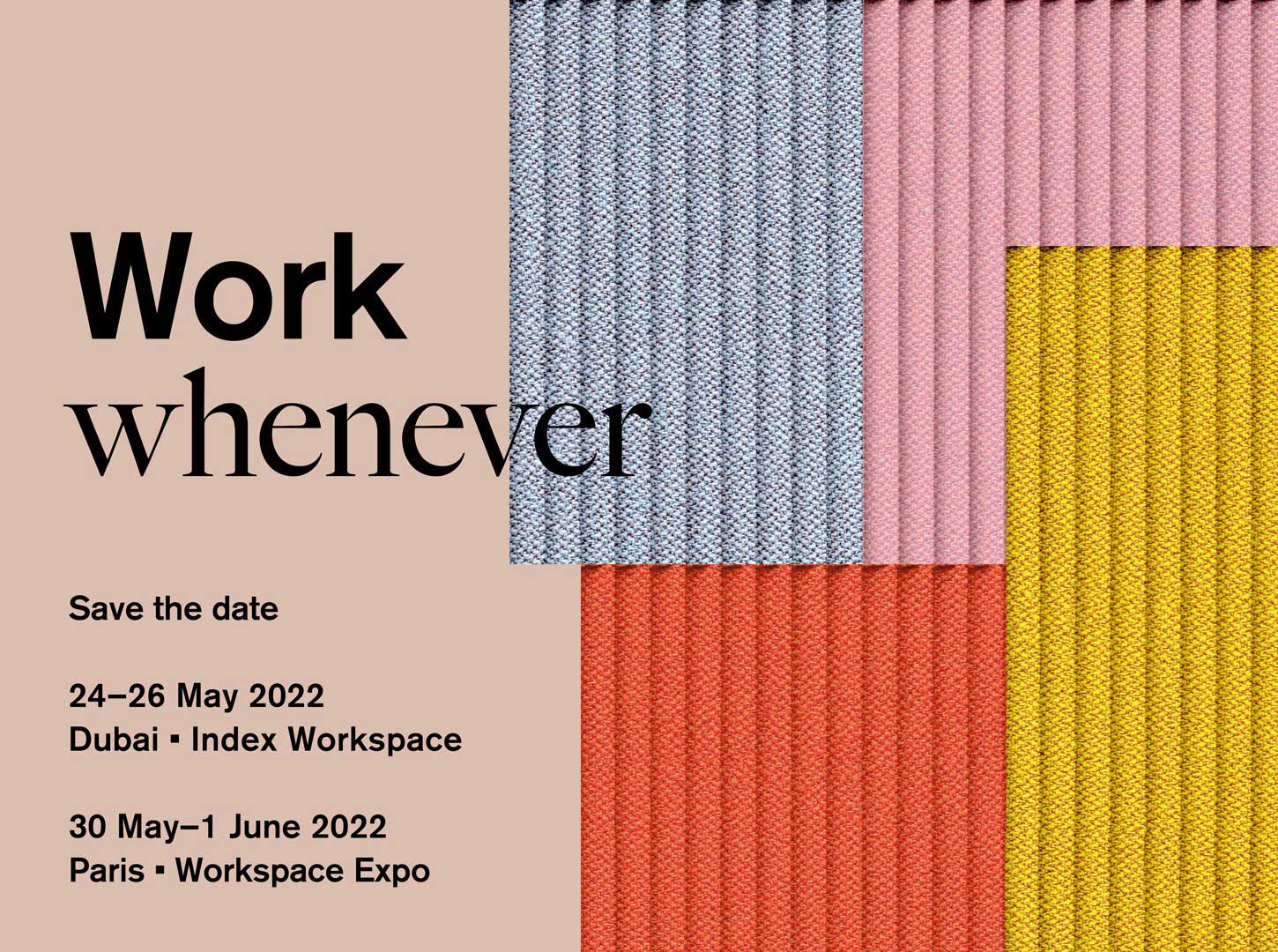 We look forward to seeing you in Dubai and Paris.
From the 24th to the 26th of May we will be at Workspace at Index Dubai, the largest commercial interior design event in the Middle East and, from the 30th of May to the 1st of June, at Workspace Expo Paris, the annual event dedicated to design, furniture and workplace layout.
The "Work Whenever" concept – art direction Studio Chiara Torelli – will give shape to a space (time) of hybrid work open to personal interpretation. The protagonists will be the new Milani collections: flexible and modular systems designed for places and non-places of contemporary, public, contract and domestic work.
At the center of the set-ups, the concepts of soft work and widespread office, and the attention, as always, to finishes, in particular to the new sustainable Reviva and Seaqual® Yarn fabrics, derived from the recycling of plastic.
Milani "Work Whenever"
Workspace at Index Dubai
24 / 26 maggio 2022
Dubai, World Trade Center
Hall 4 / 4B163
Workspace Expo Paris
30 maggio / 1 giugno 2022
Paris, Porte de Versailles
Pavillon 7.2 / J35
return to news